After three hours on the morning ferry, we landed in snow covered Hakodate and had... melon-flavored ice cream. Yubari melon, I remember. They were selling it at the base of the tower, the one that stands just off the corner of Goryokaku Fort.
Goryokaku is Hokkaido's pentagonal fort. I walked around one much like it in, I think, Copenhagen. This one was apparently designed by a European dude too. Still, I bet the one in Copenhagen doesn't have an adorable duckbilled mascot which makes cameo appearances in snow effigy.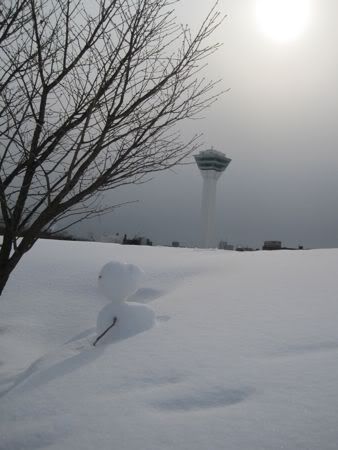 ( One related thing about Hakodate I like: the manhole covers. )
*You never remember the event, after the first time. You just remember your remembering. Is this true, or just something I read somewhere?